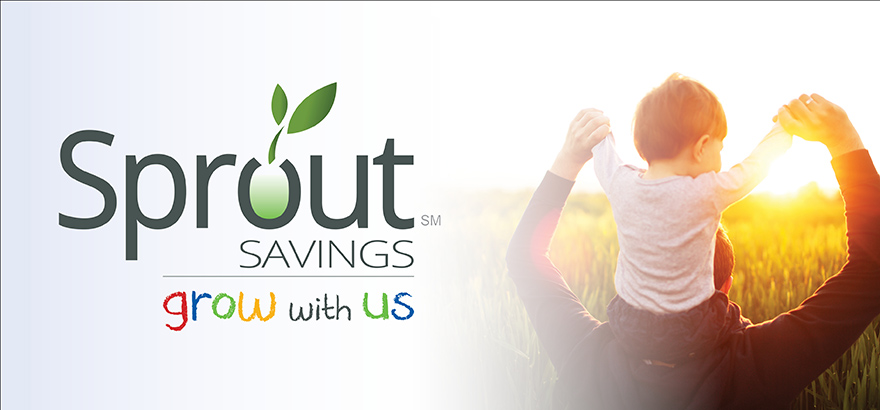 Details
Build a better future for younger family members
It's never too early to begin saving. Start a Sprout Account now 1. We'll help you get started with a $20 deposit on us! 2 Anyone can make deposits, and then watch the money grow for a child's education or special purchase.
With every deposit, the young saver can visit our in-branch Sprout Treasure Chest and select any item as our gift. This helps to teach the value of saving and provides an immediate reward to a young saver.
Start building for their future now.
2 The minimum balance required to open this account is $25. The $20 bonus provided by ECU helps to establish your membership with the credit union and will remain on hold during the life of the account. If the account is closed within 90 days of account opening, the $20 membership bonus will be forfeited.