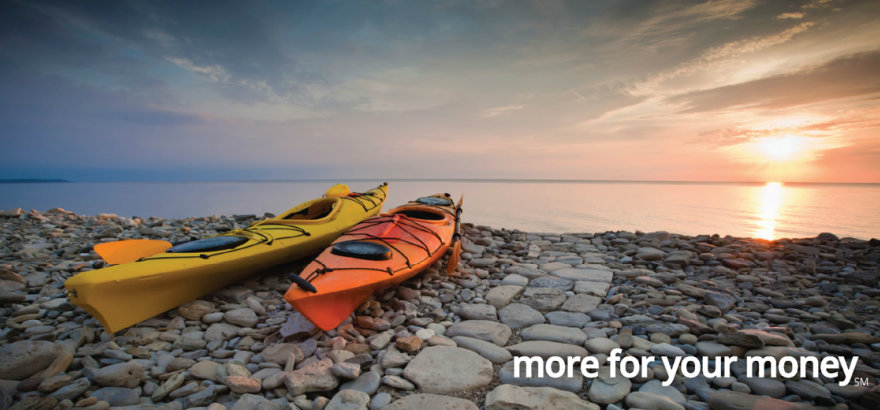 Voted as one of the Best Places to Work in 2016, 2017, 2018, 2019, 2020, 2021 and 2022, Evergreen Credit Union is one of the largest credit unions in Maine, with $469 million in assets as of April 2022. We proudly serve individuals, families and local businesses throughout Southern Maine. We strive to benefit our neighbors and organizations by donating time and resources. More Details. We're here for you!

Vision
To be the most innovative Credit Union in Maine
Mission Statement
Evergreen Credit Union will provide world-class service to ensure the safety and soundness of our members, our employees and our environment.
Our Core Values
Community Minded
Respectful
Empowered
Dedicated
Innovative
Trustworthy
Our History
Evergreen was founded in 1951 as the S.D. Warren Credit Union located in Westbrook. The mission was to serve the employees and families associated with the S.D. Warren paper mill. Sappi later purchased the mill and continues to operate on the same site today. As we grew and our membership expanded, we changed our name in 1999 to Evergreen Credit Union. To accommodate further growth, we built and moved into our new corporate offices at 225 Riverside Street on the western edge of Portland, one mile from our founding site at the mill. To gain efficiencies and better serve all Cumberland County, Evergreen merged with Greater Portland Municipal Credit Union (GPM) in 2007. The GPM corporate office on Broadway in South Portland became our fourth branch, adding to Portland, Windham and Naples. In 2018 we added York County to the communities we serve. In 2022, we began serving Oxford, Androscoggin, Sagadahoc, and Lincoln counties.
Where We Are
Evergreen serves six counties in Southern Maine.
Cumberland
York
Oxford
Androscoggin
Sagadahoc
Lincoln
We offer four locations:
and one Commercial Lending location in Westbrook!
Find your branch, contact us online, or call us at (207) 221-5000.
Save Green
Learn more about our commitment to save time, money, and resources.