Tying up funds may not be an option. Retain access without having to miss out on dividends.
Key Features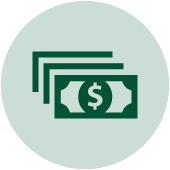 Competitive Dividends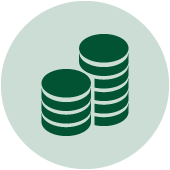 Higher Balances Earn Higher Rates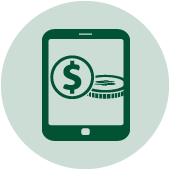 Digital Banking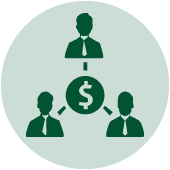 $50 Referral Bonus
Details
No monthly maintenance fees
Competitive, tiered rates earned on balances over $2,500
Higher balances earn higher rates
Write up to 3 checks per month
Earn $50 each time you refer others to Evergreen1
Free electronic services:
1Terms and conditions apply. New Evergreen CU account holder must meet standard account eligibility requirements, live or work in Cumberland County or York County, ME, or have a relative who is currently a member. The ECU member who refers a new member must be in good standing with Evergreen CU. The current member will receive only one $50 reward, deposited into their primary savings account, per new qualified member who opens a new loan, or new checking account with either one direct deposit or 3 debit card transactions within 30 days. This offer subject to change without notice.
2Data rates may apply.