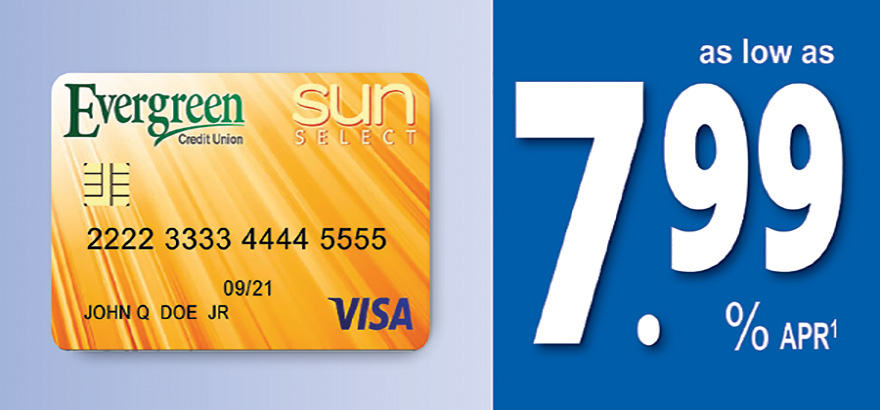 Limited-time bonus
Low, fixed rate
No balance transfer fee
Details
Get a SunSelect Credit Card with fixed interest rates as low as 7.99% APR1. Get up to $450 Balance Transfer Bonus for a limited time2.
No balance transfer fee
No annual fee
Apply 24/7 and close online
Apple Pay and Google Pay enabled
For info or to apply, call us at (207) 221-5000.
1Annual Percentage Rate as of 4/1/2020. Rates subject to change without notice. Not all applicants will qualify for the lowest rate. Foreign transaction fees may apply.
2 Earn $30 bonus for each $1,000 transferred to a new or existing ECU SunSelect Credit Card during the promotion period, not to exceed $450. Balance transfers must occur during the promotional period of October 1, 2021 to January 31, 2022, in order to be eligible. The bonus for the qualifying balance transfer will be deposited to the member's Prime Share account within 60 days after the month-end in which the balance transfer took place. The credit card must be open at the time of the bonus deposit.