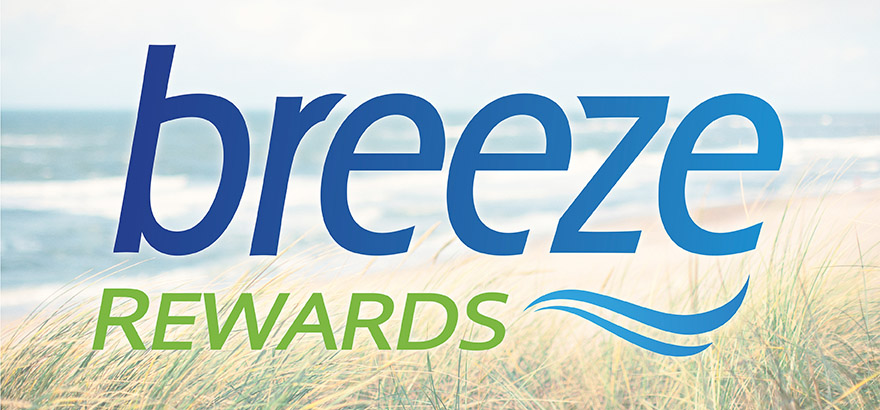 No monthly maintenance fee
No minimum balance
Details
Primary Benefits
Earn $0.12 cash back on debit card transactions (credit based, non-PIN) of $12 or more
ATM fee refunds up to $12 per calendar month if qualifications are met
No monthly maintenance fees
No minimum balance requirements
Free unlimited check writing
Available to those 13 years of age or older1 (Parent/Legal Guardian required if under age 18)
Additional Benefits:
Low fixed-rate credit card available

Earn rewards and discounts during each monthly cycle7 when you have:
12 or more debit card transactions (credit based, non-PIN) of any amount post to the account
1 online banking or mobile banking login
There is still no minimum balance or monthly fees if you do not meet the monthly qualifications. You can qualify next month!
1Minors under the age of 18 years old must have a parent or legal guardian as a joint owner on the account.
2Discount only available on auto, recreation and personal loans.
3Skip-A-Payment – Interest will continue to accrue. To qualify, the loan must be current and in good standing. Not available on Mortgage Loans, Home Equity Loans, or Lines of Credit.
4Terms and conditions apply. New Evergreen CU account holder must meet standard account eligibility requirements, live or work in Cumberland County or York County, ME, or have a relative who is currently a member. The ECU member who refers a new member must be in good standing with Evergreen CU. The current member will receive only one $50 reward, deposited into their primary savings account, per new qualified member who opens a new loan, or new checking account with either one direct deposit or 3 debit card transactions within 30 days. This offer subject to change without notice.
5Credit qualification is required. Not all applicants will qualify for the lowest rate. Not available to members 17 years old and under.
6Not available to members 17 years old and under.
7Earning rewards and discounts – If qualifications are met each monthly qualification cycle: (A) $0.12 will be earned on $12 or more debit card signature transactions (non-PIN) posted during qualification cycle and credited to account by the fifth business day each month; Pending or pre-authorized debit card transactions do not count toward the 12 required transactions to earn the reward until the month the final transaction posts to the account. ATM transactions are excluded. (B) Domestic ATM fees incurred during qualification cycle will be reimbursed up to $12 and credited to account by the fifth business day each month; Transactions may take one or more banking days from the date transaction was made to post to and settle to an account. ATM transactions do not count towards qualifying debit card transactions. (C) "Monthly Cycle" means a period beginning on the first calendar day of the current statement cycle through the last calendar day of the current statement cycle.