View all posts
Maine Mariners in the Kelly Cup Playoffs
04/21/2023
By: Emma P.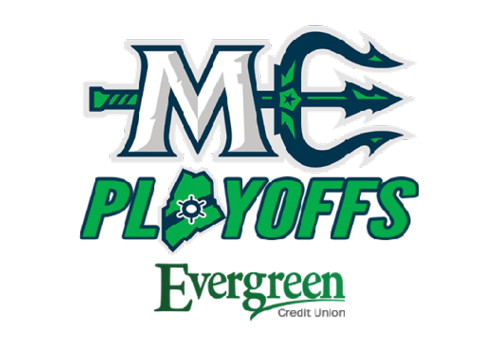 The Maine Mariners are competing in the Kelly Cup Playoffs against the Reading Royals out of Reading, PA, with the first Maine Mariners home game of the North Division Semifinals on Monday, April 24 at 7pm.
In the North Division, Reading is the #2 seed, while the Mariners are in the #3 seed.
The Maine Mariners will be playing in a series of 7 games starting Friday, April 21. The first and second games will occur on April 21 and 22 at 7:00PM in the Santander Arena in Reading, PA.
The Mariners locked in their spot in the playoffs on April 2nd in a home game against the Tulsa Oilers from Tulsa, Oklahoma with a 5-2 win.
This will be the second postseason in a row that the Maine Mariners will be competing with the Reading Royals in the North Division Semifinals, the first round in winning the Kelly Cup.
The Maine Mariners are coming off a historic campaign, where rookie head coach Terrence Wallin led the team to set franchise records in many categories, including points, wins, and road wins. Wallin goes up against former teammate and fellow rookie bench boss James Henry, of Reading.
Games 3 and 4 of the 7 games in the round one playoffs will occur on April 24 and April 25 at 7:00pm at the Cross Insurance Arena in Portland, ME.
The Mariners 2023 Kelly Cup Playoffs run is presented by Evergreen Credit Union. To purchase tickets, see a full schedule of scheduled games, or find channels to stream the game, visit marinersofmaine.com.